Saturday, May 30th, 2009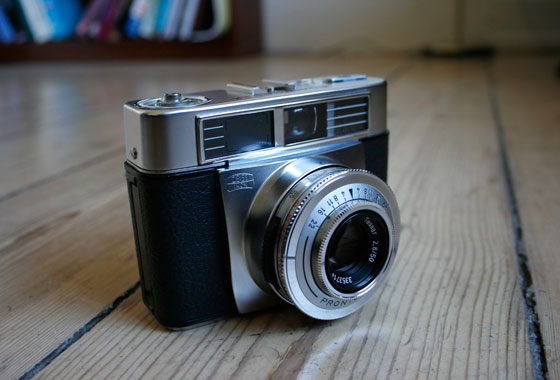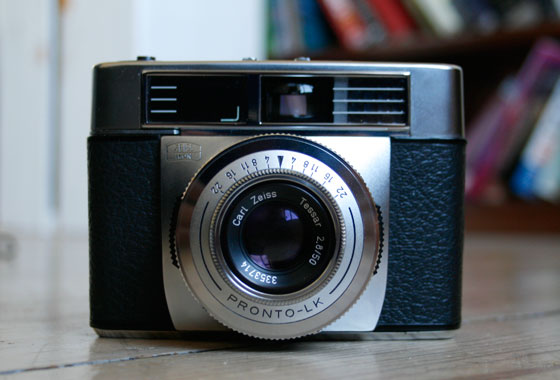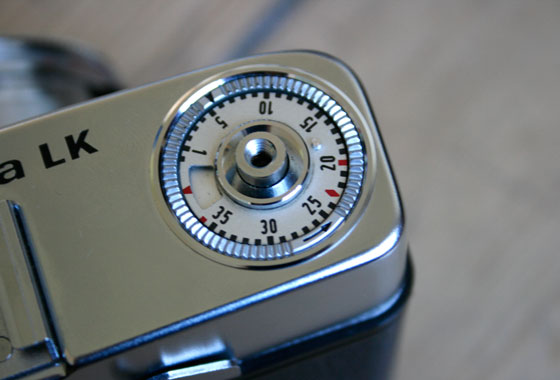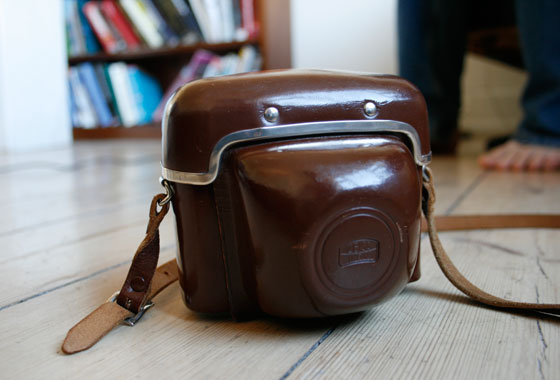 my trift store is also open on saturdays which makes it very tempting to swing by on these days…today i was close by and thought i would have a quick look in the used cameras department (couldn't help myself) i found a zeiss camera and a very pretty little one i think.
i have been reading about the german company - carl zeiss, which is widely associated with expensive, high-quality optical lenses. as these lenses are out of my price range i was delighted to find an old zeiss camera to try out. it is fully manual, meaning no auto-anything, but luckily there is a lightmeter so i won't be completely lost. can't wait to try it!
note: is it just me or does the camera cover look like a dog's face?
———————————————————-
replies to "thrifted"
maja: hej maja! og tak for din kommentar! kan godt forstå du ikke tør komme i den genbrugsbutik, der er så mange fristelser (som du kan se i den næste post købte jeg endnu et kamera sidst jeg var der : )) hvor skal i flytte hen? held og lykke med opgaveskrivningen og nyd sommerferien! - jeg er frisk på en fejringsøl eller lignende ved lejlighed : )
young, anna, pia and lola: thanks guys!
veru: thanks for getting back on my question and thanks for the link also! i'm would like to comment more often on your blog but i don't understand spanish : )
hanna: ja! jeg kan også rigtig godt lide den detalje
———————————————————-
replies to "wonderland"
thanks everybody, so glad to know you liked the wonderland rabbit drawing - hope you are all having a wonderful weekend!
peggy: hi peggy! thanks for your comment - i look forward to have a peek at your blog
chelsea: you really made me laugh with the phrase "man-bunny in suspenders" sounds so funny : )
anairam: i'm so sorry i didn't mention you at first, i thought i had everybody on the list - you are added : )
———————————————————-
replies to "a little bit more"
anna: thanks! i think i sense a pattern…seems like i photograph a lot of curtains these days : )
maike: thank you maike - i'm glad you think so! i try to match the photos and create some sort of connection or flow
outi: thanks! you would have loved it : )
rynke: thanks rynke!