ups…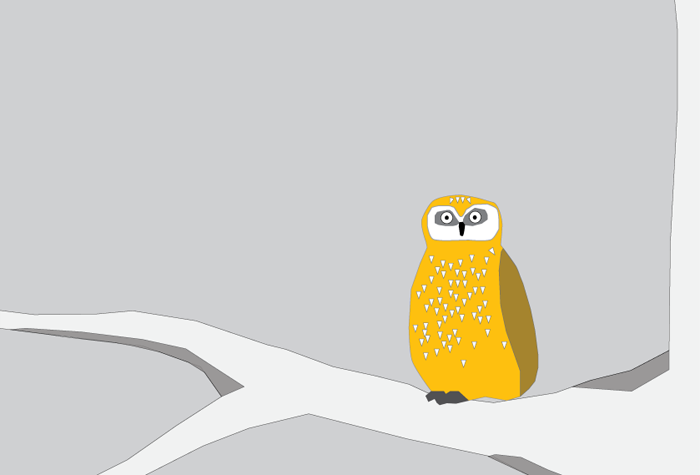 well yesterday my brother and i visited our grandmother. a great trip but i forgot my camera there! don't know when i will go and pick it up, so until then i have desided to draw a bit in the meantime. a small "one drawing a day" project!..we'll see how it goes. thanks for all your comments on the cake post! i will let my friend helle know that her cakes made quite an impression.
i hope this owl drawing will be part of my bird postcard project…just have to make some adjustments/improvements and see how it fits into the ones i have made so far
——————————
replies
- rudegirls: lige præcis - nam! lækre kager!
- lorenza: mmm crumble sounds great, i really like these types of cakes. may it be the first of many : )
- ai: i know almost overwhelming with all those delicious berries.!
- nathalie: that's the thing..even though you eat lunch there's still room for cake ; )
- ne: he, ja det er måske meget godt : )
- anairam: hehe your comment made me smile anairam.
- ida: JA, lagkage er noget af det bedste!
- epe, D: they were delicious
- máni: yeah i really like the colors in the first photo, looks almost analogue.
- lotte: den var tærtelækkeragtig : ) tror nok at opskrifterne er fra den der hedder kager der smager. ja efter tre fødselsdage er man ved at være mæt af alt det lækre…men kun for en stund : ) ps. det er så hyggeligt at være hyggeligt at være nabo til ungtblod…sjovt at tænke på om der skulle være flere nabobloggere derude.
- anna: oh you are fasting, then i can imagine it being even harder to look at cakes…
——————————
replies to 'the last of summer'
- trinsch: thanks! i really liked the lines in the sky and hoped that they would be visible in the picture
- kristi: thank you kristi
——————————
replies to 'starlings and small surprises'
- kristina: tak skal du ha! og meget hyggeligt at passe rufus, han er sød!
- lorenza: welcome back from london, sounds like a great trip! thanks for the information about the weekenders word - now i know : )
- ida: thank you so much! glad you like it!
- nathalie: thanks, it's a new skirt and i love it! 50's style inspired. sounds beautiful being on an empty beach at sunset. can't believe that guy only had a bathing suit!