this week and weekend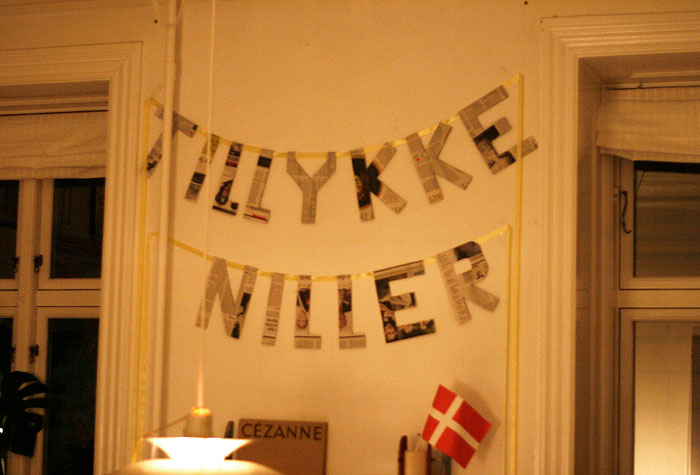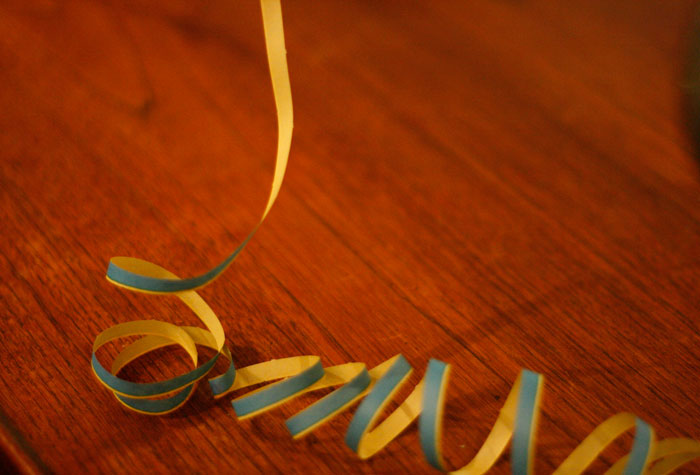 this week and weekend has been marked by celebration and dinners and lovely guests. yesterday NE sisters - sigga and brinja threw him a surprise party to celebrate the fact that he had handed in his thesis. i had to make sure we were late for the party (i'm a natural at this) as everyone needed to get there first. it was a great surprise!
thank you so much for all your advice about good crime fiction writers - i was overwhelmed by all your comments! i'm going to make a list and take it to the library as soon as possible.
oh and by the way take a look at these beautiful yashica photos taken by anna/the baker's daughter
——————————
replies
- sandra: thanks for the tip! i will add roslund & hellström to my list
- ritva: i know, looks like midnight blue to me but the picture was taken in the afternoon
- dorte: hej dorte! tak for din kommentar! har godt hørt om dinosaurens fjer, men ikke den anden, dem vil jeg helt klart tjekke op på.
- gracia: thank you gracia - the seasons are rapidly changing here! fun to think about that you are going through the opposite change, towards warmer weather and bright light. i tend to do both as well, read and watch my fellow train passengers and the landscape passing : )
- dakota: hello dakota! i am well thank you, but also busy these days which means less time for blogging…
- ida: uha, ja så kan jeg godt forstå at du ikke kan lide at læse krimier : ) glad for at høre at du kan li billederne!
- lorenza: yes it is such a beautiful train journey! harry potter is a good suggestion, i really liked the films so will probably like the books as well!
- katrine: JA, de bøger er utrolig spændende! jeg skriver mankel på listen - tak for tip!
- hanna: i saw the movie as well, before i read the books. its funny that i haven't read any agatha christie…don't know how that happened. thanks for the recommendation hanna!
- mette/ungt blod: lyder interessant med coloplast, det må du fortælle mere om ved lejlighed : ) og ja, svært at komme tilbage efter stieg larsson…svært at forestille sig at man kan finde lige så medrivende krimier! tak for anbefalingerne!
- anna: oh didn't know that you can also get his books in the states, but then it has been such a massive succes so why not! let me know if you think of something : )
- epe: yes i like them a lot, of course they are very crime fiction like - you know, not very deep, but so so exiting to read! i can fully recommend them.
- kristina: thank you kristina! i love inspector rebus, but i have only seen the tv series, but i'm sure i would like the books as well! that praktica of yours looks to be a great camera!
- julochka: thanks for the recommendation, i will add karen fossum to the list. really was a shame that stieg larsson died! would have loved to read more of his books
——————————
replies to "special occation + special mail"
- rynke: yeah me too!
- lotte: ja, der må være nogen der har strøet sovepulver meget lokalt lige der hvor jeg bor på amager! den mest logiske forklaring : ) puh det er længe siden jeg har skrevet en blog post, det er blevet efterår i mellemtiden!
- trinsch: yes, they are very pretty. can understand why you long a little for fall…but then i will probably long for summer soon when it gets dark and rainy here : )
- katrine: hehe en fin oversættelse - håndleds-ormene : ) vi har fejret det i løbet af ugen og weekenden men regner også med at holde en lidt større fest senere på måneden.
- fanny: yeah, yellow is such a happy color!
- sekimachihato: i feel the same way, i have new gloves/wrist worms and now i only need somewhere cold to use them : ) wow 33 degrees is hot!
- anna: thanks anna!
- ai: you have the same ones! how fun! yeah i see your point about the hand shot, it gives a special effect with the blurriness around the fingers
- julochka: yep, they are
- sandra: those wrist worms are just perfect, happy to know you like my floor arrangement of them..it always seems like the best light is just under the window so thats why i often photograph things there.
- alexandra hedberg og kristina: tak, ja, kan også være jeg fortryder mit ønske om koldere vejr, når først det er her : )
——————————
replies to "saturday!"
- anairam:
i agree, so interesting when you suddenly see the similarities between languages. didn't think about it when i posted this photo, but is is quite similar to english
- outi: hehe : ) glad you like the photos!
- kristi: yeah it's a little mean. think it is because there's algea in the these ponds. but yes it is also typical for denmark with a lot of rules and signs.
- sigga: tak : )
- anna: thank you anna, i wish i had more time for blogging these days, but i guess its varies from time to time
- chelsea: hey, you got it right! and i agree, it's good fun!
Tags: celebration, NE, party