more from charlottenborg opening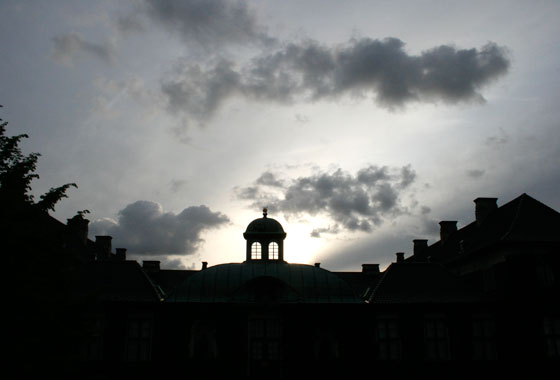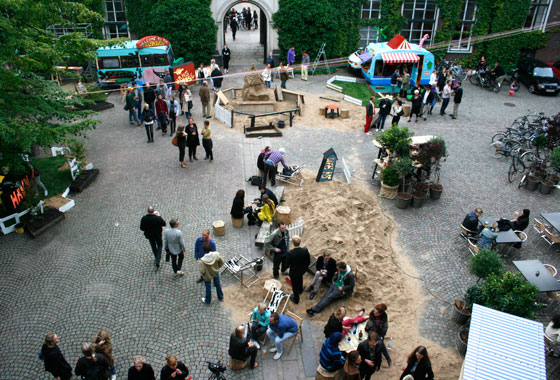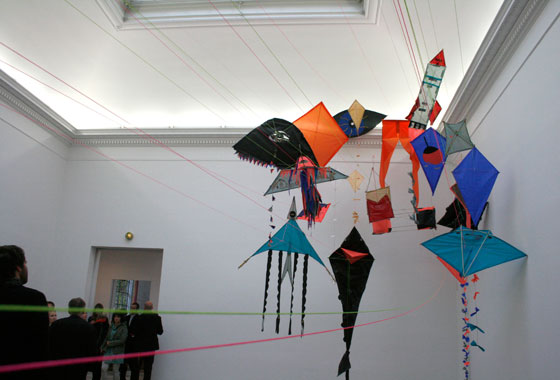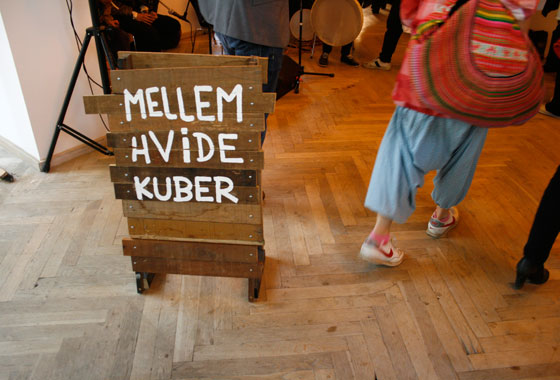 the sign says: inbetween white cubes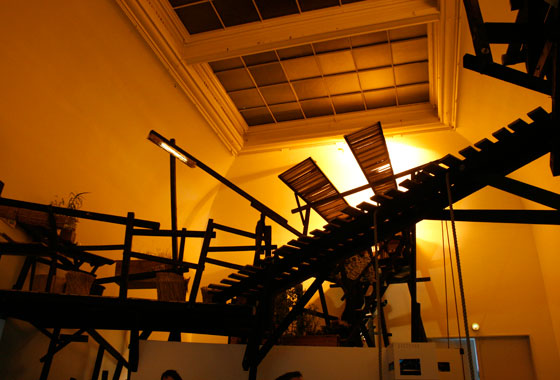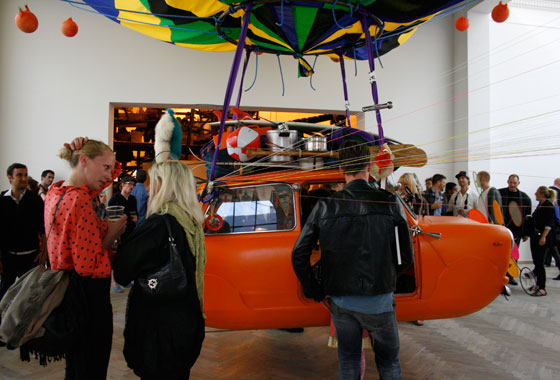 more photos from the opening at charlottenborg i showed you some pictures from last week. the exhibition is called works at work and the common feature in all of the works was that they all required the viewer's active participation. as for instance the installation collective strings that i'm going to show you in the next post.
———————————————————-
replies
- nathalie: hey glad you like 'em, a series is not a bad idea!
- outi: hello outi! hope you are having a great time in switzerland! looking forward to the pictures : )
- ida: tak! der er bestemt noget særligt ved skumringsbilleder
- kristina: tak skal du ha'!
- lotte: mange tak, er glad for opbakningen!…nu skal jeg bare have produceret en masse tegninger. : )
- kristi: thanks kristi! yeah a garden would be wonderful, handeling plants is one of the most relaxing things there is
- anna: yay! closeups! it's weird sometimes i really find my camera taking very unsharp photos but when it comes to close ups it really performs well.
- rynke: thank you, i like that first one also.